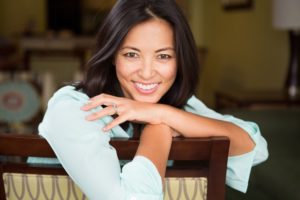 You may be all too familiar with the process of receiving a dental filling after you have a cavity, but have you ever had decay or damage that is too large to fill? In these cases, your dentist will typically use dental crowns to restore your teeth. However, these restorations take 2 appointments at minimum. Thankfully, modern technology has brought CEREC same-day crowns in Hillsboro, which allows your dentist to restore teeth in just one simple visit. Keep reading to learn more about CEREC same-day crowns and the 3 main advantages that they have to offer.
#1. Saving You Time and Hassle
With traditional crowns, you'll come into the dentist's office, where they will prepare your tooth for a crown and then take impressions of your smile. These impressions are then sent to a lab, which will be used to create your dental crowns. After a few weeks, you'll come back into the dental office to have your crown placed and finalized.
CEREC same-day crowns eliminate a lot of time and hassle from that equation. Your tooth is prepared, and your dentist will still take impressions and images, but instead of sending them to the lab, they are entered into a CEREC machine. This state-of-the-art technology can fabricate your custom-made dental crown, which your dentist will place in the same visit—much less time and hassle.
#2. Natural Look and Function
Another incredible advantage that same-day dental crowns bring your smile is natural look and function. CEREC crowns are designed to seamlessly blend into your smile while also allowing for maximum biting power. The best part is that no one will be able to tell that you've received a dental restoration because it exactly matches the rest of your smile. Plus, you'll have the confidence to eat all of your favorite foods without worrying about damaging your restoration.
#3. Saving You Money
Because CEREC crowns can be done in one appointment, they actually save you more than just time! You won't need temporary crowns or multiple visits to the dentist, which means more money in your pocketbook. Additionally, less time spent at the dental office means more time at work, helping you avoid vacation or sick leave for dental appointments.
Are you ready to receive the full benefits of CEREC same-day crowns? Contact your cosmetic dentist in Hillsboro to get started on a stronger and more beautiful smile.
Meet the Dentist
Dr. Aarati Kalluri is a highly trained and experienced dentist who believes in creating long lasting relationships with her patients. She offers advanced technology like CEREC crowns because she understands the hassle of putting two appointments on your calendar instead of one. She currently practices at Infinity Dental Care, and she can be contacted through her website or by phone at (503) 352-5116.